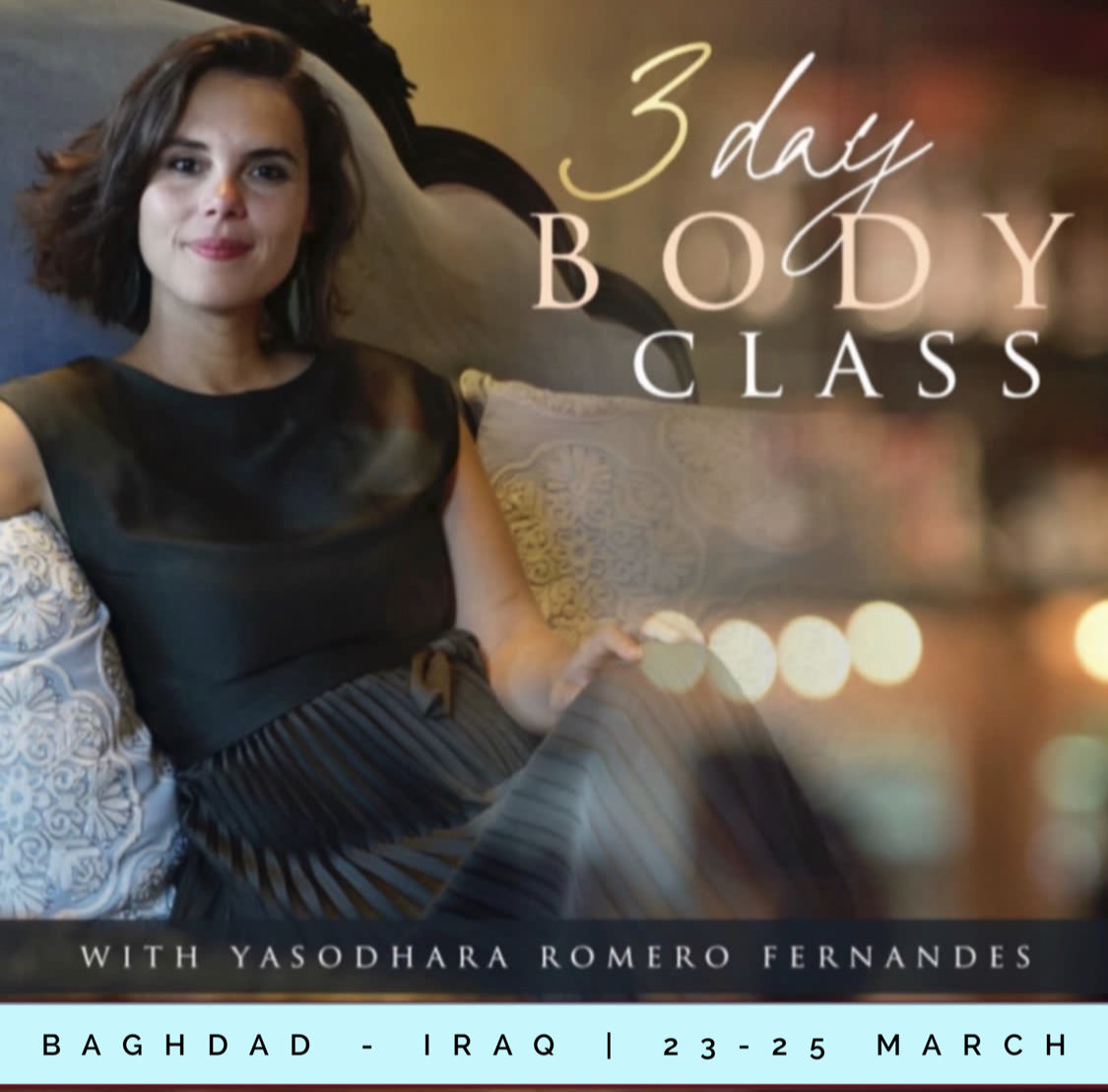 3 Day Body Class
Baghdad, Iraq
What if your body is a compass or guide to accessing the mysteries, riddles and magic of life?
"If you don't have consciousness with your body, it can't change. Without consciousness, you'll buy physical limitations that other people call reality." – Gary Douglas
English, Arabic
What else is possible with your body? If you would ask it, what would it say?
The Access 3 Day Body Class is for your body …
It gives you the possibility for a greater relationship with your body.
People who have attended the Access Body Class have reported dramatic shifts and incredible changes with their body, from changes in size and shape, a relief from chronic and acute pain and dis-ease.
The Access Body Class is designed to open up an engaging dialogue and create a communion with your body. This communion allows you to enjoy your body instead of fighting against it and abusing it. When you change the way you relate to your body, you can change how you relate to everything in your life.
Do you have a talent or an ability to work with bodies that you haven't unlocked? What do you know? Are you a physical therapist, bodyworker, massage therapist, chiropractor, medical doctor or nurse looking for a way to enhance the healing you can facilitate for your clients? Here is an invitation to come and play with us.
Prerequisites
The Foundation within 12 months
Or
The Foundation with any facilitator at any time AND
an Advanced Class with Gary or Dain, 3 or more days long within 12 months (live or online only)
Or
a Choice of Possibilities class with Gary, Dain, Simone or Brendon within 12 months
This pre-req does not include telecalls
Class times: 23-25 March 2022 @ 9.30 am – 5pm AST | Your time and date