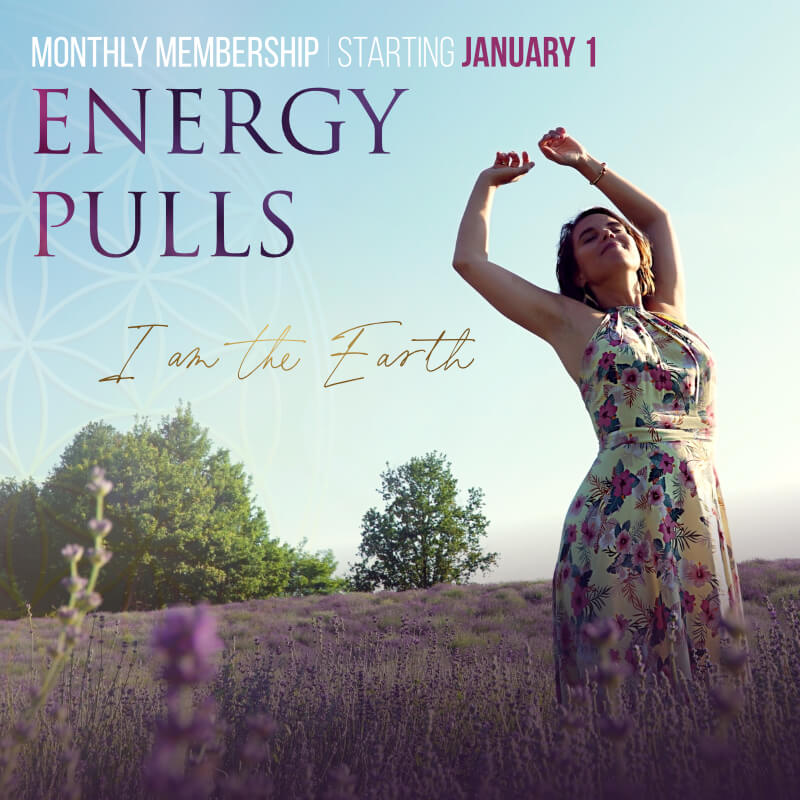 DAILY ENERGY PULLS – JANUARY
ENGLISH | ARABIC | CHINESE | CZECH | DUTCH | GERMAN | FRENCH | HUNGARIAN | ITALIAN | PORTUGUESE | ROMANIAN | RUSSIAN | SERBO-CROATIAN | SLOVENIAN | SPANISH | TURKISH
What is it you are here to create on planet earth?
Have you been acknowledging the contribution you are with your body for the earth?
Have you been choosing connection over separation between you and the earth?
There is a gift we receive for being alive, are you receiving it?
Join me for the January "I am Earth" Energy pull month.
Call times: From 1 January @ 7.30 am CET