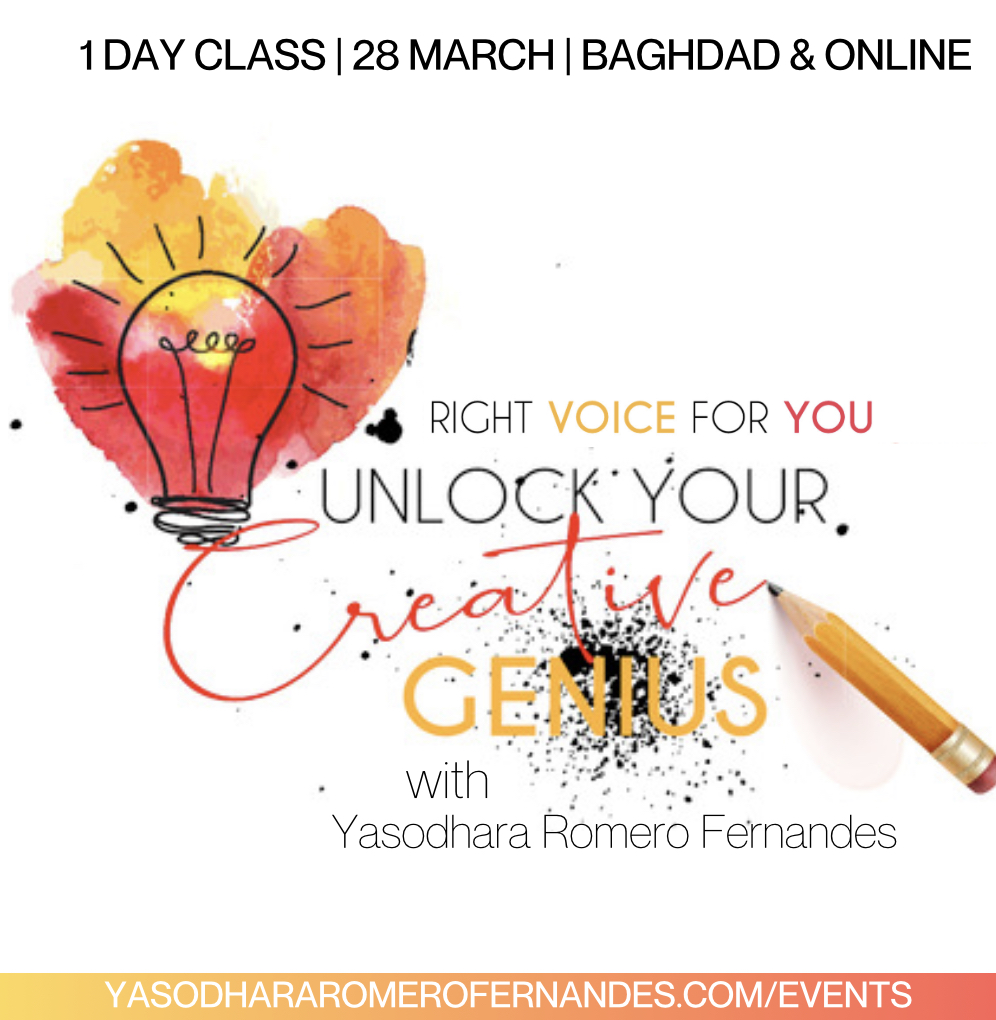 RVFY Unlock your creative genius
Iraq & Online
English, Arabic
Unlock your Creative Genius
Have you ever heard yourself wishing that you were creative?That you could create the things that other people seem to be able to do with a ton of ease?
You may discover that there are no secrets and that you're way greater than you even know!If you've ever
•wished you were creative•wondered how people come up with all those ideas
•dreamed about being a writer/songwriter/performer/entrepreneur/painter/sculptor etc
•longed after every thing you'd ever lit up your soul on YouTube this may be the class for you!
In Unlock Your Creative Genius, a 1 day RVFY class, you might:
•discover your hidden creative capacities
•find out there's more to you than you've even been willing to knowleave having more of a sense of what you'd like to create in the world
•have access to capacities that you didn't even know you had
•walk away with a greater sense of ease with creating
•discover that writer's block is just a myth and know how to out create it!
Pre-requisites:
None
Class time: 28 March @ 9.30 am – 5.30 pm AST | Your time and date