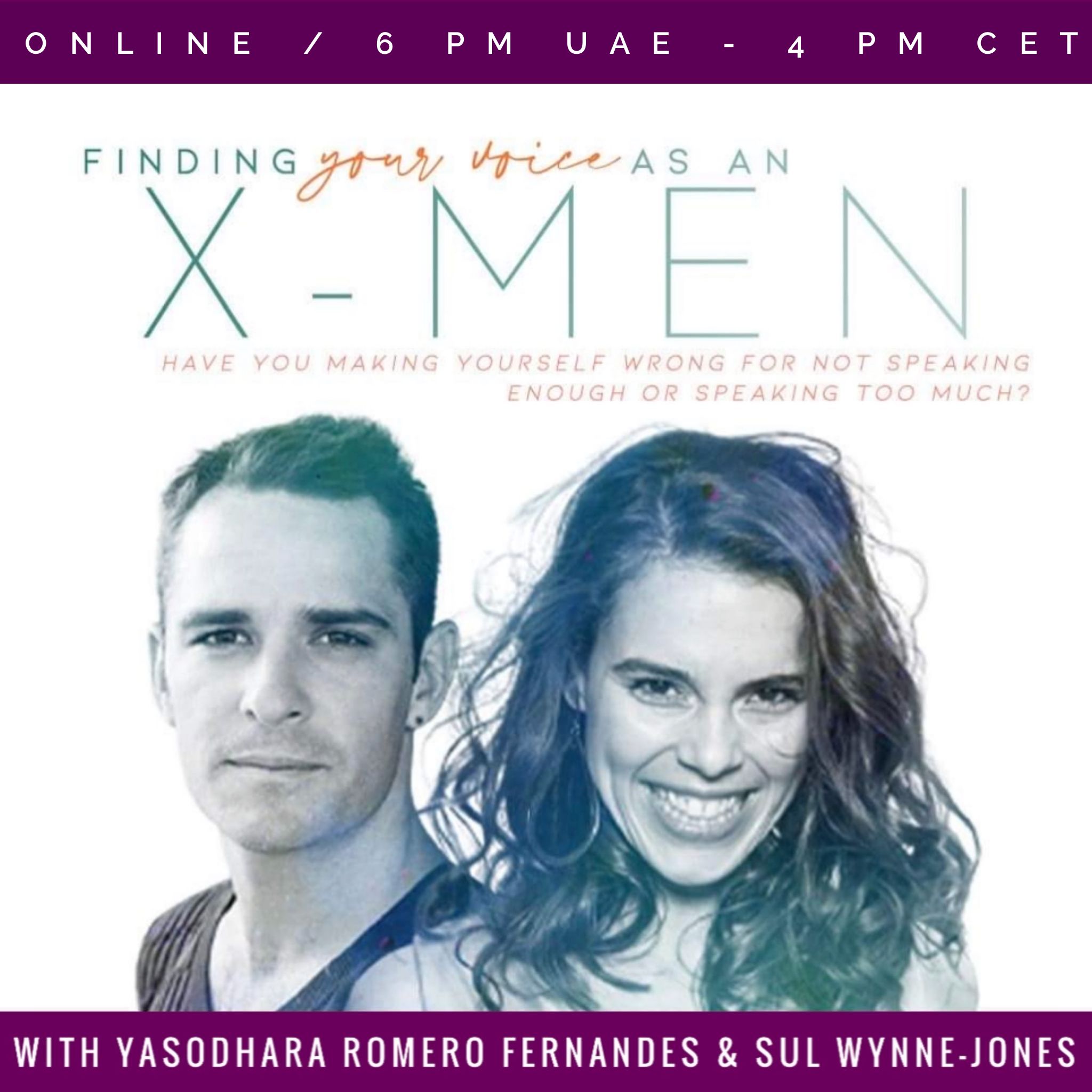 Finding Your Voice As An X-Men
Online
Finding your voice as an X-Men with Yasodhara Romero Fernandes & Sul Wynne-Jones
Have you been making yourself wrong for not speaking enough or speaking too much?
Have you maybe started your life not speaking at all?
For X-men the capacity for energetic communication is off the charts and the transmission into physical speech or talking way to slow.
This intro class will give you a greater insight and tools on how to use your abilities and your voice to your advantage.
– Learn how to address the energy
– Acknowledge your difference and the gift it is
– Get greater inside in what is right about you and your voice
With Yasodhara Romero Fernandes Right Voice for You Certified Facilitator & Sul Wynne-Jones Access X-Men Certified Facilitator.
*This call will be translated to Arabic